All profits from the 2017 race will be donated to the following charitable organizations.
Make a donation here if you are not running the race or already registered, but did not select to make a donation.

The Martin Richard Foundation was formed by the parents of eight-year-old Martin Richard, who was killed in the bombings at the Boston Marathon on April 15, 2013. In the days after the bombing, a photo of Martin holding a handmade poster that read "No more hurting people. Peace" was shared over the Internet and made many see Martin as a symbol of peace. The Foundation honors his message by investing in education, athletics and community.
Martin Richard's view of peace went well beyond simply wanting to prevent violence. To Martin, peace meant things like togetherness, teamwork, fairness, sportsmanship, inclusion, and simple acts of kindness. The Foundation strives to encourage youth and adults to improve the lives of others and become bridge builders, peacemakers, leaders and entrepreneurs.
For more information, please visit teammr8.org.
---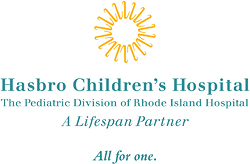 The Children's Integrative Therapies, Pain Management and Supportive Care (ChIPS) program at Hasbro Children's Hospital provides comfort and helps meet the physical, emotional, psychological and spiritual needs of children with limiting or life-threatening illnesses. We are dedicated to providing a compassionate, comprehensive, and coordinated blend of services that support both curative and comfortable care, while preserving dignity and quality of life for our patients and their families.
For more information, please visit lifespan.org/centers-services/pediatric-palliative-care/chips-program.
---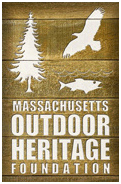 The Massachusetts Outdoor Heritage Foundation is a non-profit organization created by sportsmen, sportswomen, and conservationists:
– To promote and preserve the rich outdoor heritage of the Commonwealth;
– To provide financial support for the preservation, enhancement and sustainability of land and water resources, fish and wildlife habitat, and biodiversity in Massachusetts;
– To protect the natural integrity of these resources for the benefit of the public and future generations;
– To support professional, scientific, non-political strategies that contribute to the conservation of our natural resources.
For more information, please visit massoutdoorheritage.org.
---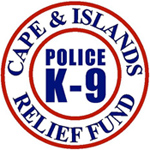 The Cape and Islands Police K-9 Relief Fund is a retirement fund built by donations from compassionate individuals and civic minded local business, and merchandise sales. This fund helps ease the burden of veterinary costs incurred in maintaining a retired K-9 officer.
This fund is for any dog that has done police work on Cape Cod or the Islands. After they have completed their "active service," they are retired and the costs for care are with the officers. This fund is available to help cover those expenses.
For more information, please visit  capecodpolicek9.org.
---

Calmer Choice was founded in 2010 in response to the emotional devastation experienced by high school students and the surrounding community after the tragic deaths of several Barnstable High School students and graduates.
While high school students are especially vulnerable, students of all ages often struggle with mental, emotional and behavioral issues resulting in poor academics, bullying, violence, stress and depression. In fact, it has become clear that most mental, emotional and behavioral challenges actually begin in childhood. Providing Calmer Choice to elementary students capitalizes on important developmental windows that can set the stage for a lifetime of healthy behaviors, opportunities that can have the potential to improve the health and well-being of an entire generation.
For more information, please visit calmerchoice.org.