Come join us for a pre-race "Dinner of Champions"!
Adults are only $10, children ages 6-12 are only $5, and those 5 and under are free.
Purchase tickets here if you are not running the race or already registered, but did not select dinner tickets.
Special guests are Bill Richard, founder of the Martin Richard Foundation in honor of his 8-year-old who lost his life at the Boston Marathon bombings, and Chris Dobens, one of the college students who created the Boston Strong phrase and raised nearly $1 million dollars through t-shirt sales, and Pete Stringer, founder of the Cape Cod Ultrarunning Society.
This family-friendly event will be held the evening before on Saturday, April 8, from 5 to 8 pm at the Falmouth Navigator. The Falmouth Navigator is located at 55 Ashumet Road, E. Falmouth – only a mile from the race site!
The dinner will feature a variety hot entrees prepared by chef Bryant Shaw – and ice cream for dessert donated by Cape Cod Creamery!
Companies like Altra and Salming, will be bringing clothing and other items and shoes to demo!
We will again have a great raffle loaded with fun and useful items. Remember to bring some extra cash to the pre-race dinner or on race day! Drawing will be held on race day, April 9, at approximately 2:30 pm. (Need not be present to win.)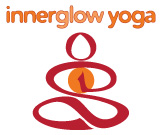 Michelle, of innerglow yoga, will lead small groups through short yoga stretches. innerglow yoga offers over  20 classes of vinyasa flow yoga and pilates per week. Whether you are new to yoga or an advanced practitioner, you will find a home here. Our mission is to introduce you to the path of becoming your truest, happiest self, one breath at a time.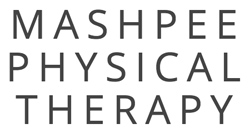 Andy and Gina, of Mashpee Physical Therapy, will be at the dinner providing therapeutic massage and stretching. MPT is a small, privately owned and operated outpatient clinic dedicated to treating whole person, not just the injury. The team promotes wellness and injury prevention in order to keep patients healthy long after they have recovered.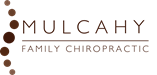 Dr. Bob Mulcahy, of Mulcahy Family Chiropractic, will be on hand for basic screenings and adjustments. Chiropractic healthcare is a branch of the healing arts that offers the public a natural drugless approach to improving the health and function of the human body. We provide principled chiropractic care for infants, children and adults through a range of adjusting techniques.
---
Speakers Information
Chris Dobens:
"The night of April 15th, 2013, three Emerson College students were huddled together in their dorm common room watching the news in awe. Inspired by President Obama's speech, the three saw the importance for Bostonians to wear their strength and express solidarity with the victims of the attack.
That is when Boston Strong was born.
The first t-shirt was sold at 10 PM the night of the bombings. The campaign never looked back. The slogan became ubiquitous, the donations started arriving, and the shirts spread across the globe."
Pete Stringer:
"My name is Pete Stringer. I am a native of Cape Cod and went through the Barnstable school system.
My running resume dates from entering the July fourth youth races behind the Centerville community building, to becoming captain of the BHS track team as a sprinter and shot putter/discus thrower in 1958.
I did not evolve into a distance runner until my late 30s, then fell in love with the Boston Marathon in 1978. Since then, with a few sporadic years taken off to run an ultra, I have run and finished Boston 31 times.
Unfortunately, I was stopped at the corner of Hereford and Boylston in that fateful year of 2013. I hope to run it again this year for a sense of redemption. I feel my perfect record in the old traditional race was stolen from me on that day, and I mean to take it back."